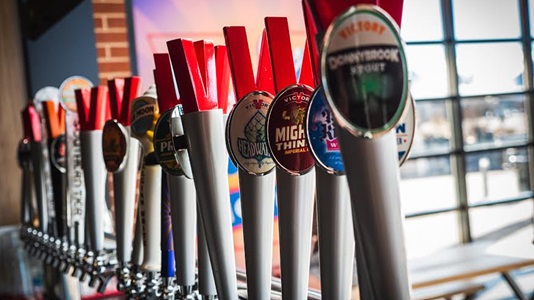 Winterfest Live!
7th Annual Winterfest Live!
Xfinity Live hosts its 7th Annual Winterfest Live! Over 100+ craft beers and 75+ breweries. Guests will enjoy unlimited samplings of 100+ great beers from 75+ breweries in your own custom stein, access to all venues, speciality beers including hard ciders, stout & porters, live DJs, amazing bands, super-fun contests, outdoor fire pits, games, activities, prizes and giveaways!
Sunday, February 27 | 2pm
General Admission Ticket Includes: beer samplings & live entertainment until 6pm!
VIP Ticket Includes: Early entrance 1pm. Exclusive VIP beers, access to private Mezzanine with private bathrooms, complimentary soft pretzels and water bottles all day!
Entertainment in every venue!
DJ in NBC Sports Arena
Silent Disco in 1100 Social
Karaoke in Broad Street Bullies Pub
DJ, Bull Riding & Buckle Bunnies in PBR Philly
Girls Night Out

Xfinity Live!

The Sexiest Show in the City!

Xfinity Live!

Xfinity Live! is your UFC Watch Party destination. FREE Entry!

The Big Game

Xfinity Live!

Cheer on your favorite team at Xfinity Live!

Cupid's Undie Run

Xfinity Live!

Benefiting Neurofibromatosis!