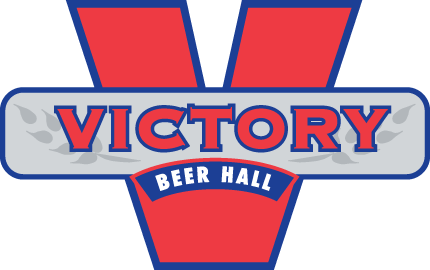 A Celebration of Pennsylvania's Craft Beer
At the direction of government and health officials, we will be closed until further notice.
In partnership with Philadelphia's Victory Brewing Company, Victory Beer Hall is an unrivaled social experience, featuring elongated, beer hall style tables, a stage for live indoor entertainment, and a 2,000 square-foot patio complete with a fire pit and a unique panoramic view of the Philadelphia skyline. Victory Beer Hall's signature is its celebration of craft beer, featuring an eclectic selection of regional Philadelphia brews. Pair your beer with our unique menu offerings; Thai-Peanut Brussels Sprouts, Beer Hall Egg Rolls, Pimento Cheese Burger or our Tuna Tataki Salad.
A 1% facilities fee will be added to the total of each check. This fee is not a tip or service charge.