Our History
Developed in partnership with Comcast-Spectacor, Xfinity Live! Philadelphia is a 4.4-acre dining, entertainment and retail district centered in the heart of the South Philadelphia Sports Complex. It is the only mixed-use and entertainment venue in the country that shares its location with four major professional sports teams: Eagles, 76ers, Flyers and Phillies.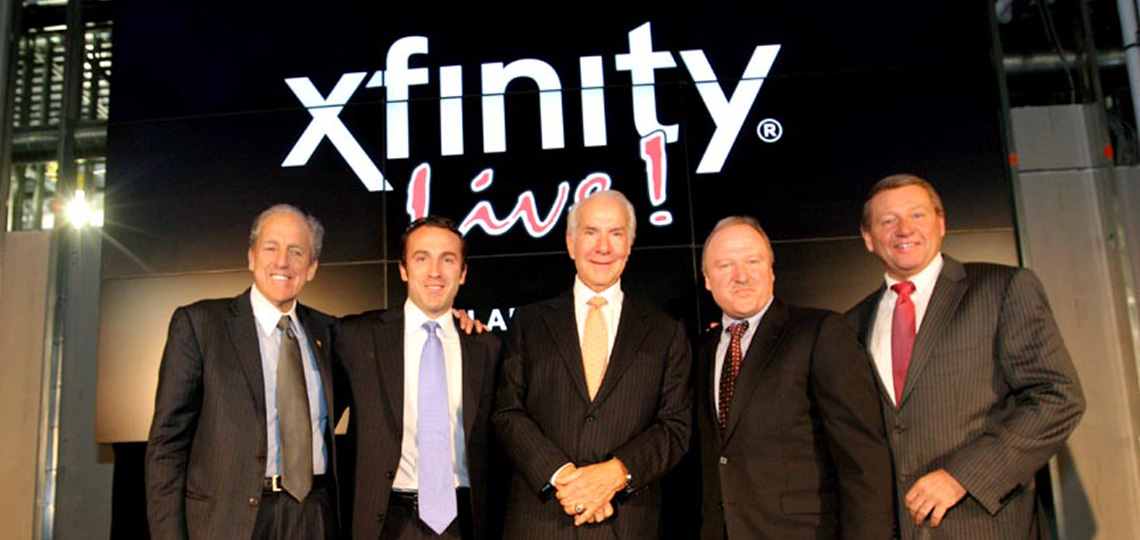 Future Development
Comcast Spectacor and The Cordish Companies are proud to announce new details for Pattison Place, an $80 million, new construction Class-A office tower in the heart of the Philadelphia Sports Complex. Adjacent to Xfinity Live!, Pattison Place will offer an incredible office location amid the home venues of Philadelphia's beloved professional sports teams, and stands in close proximity to The Navy Yard.
Designed by Beyer Blinder Belle and Philadelphia-based BLT Architects, Pattison Place will boast 200,000 square feet of new construction, Class-A office space featuring a grand 4,000 square foot lobby with expansive 35-foot ceiling heights, including 20,000 square feet of premier ground-floor retail. With 12-foot floor-to-ceiling windows, Pattison Place will offer one-of-¬a-kind panoramic skyline views of downtown Philadelphia, the surrounding Sports Complex and neighboring Navy Yard.