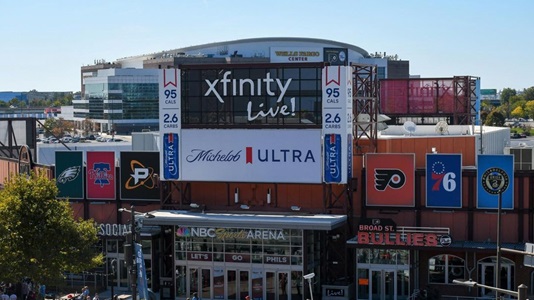 News
Sixers' Tyrese Maxey Makes Appearance at Eagles vs. 49ers Game on Sunday

On Saturday, Maxey was an honorary guest for 97.5 The Fanatic's Fan Fest, which took place at Xfinity Live.

Where to watch the Sixers games in Philly

Restaurants and bars with indoor and outdoor TVs to catch all the action.

Xfinity Live! Is Ready to Welcome Back Philly Sports Fans

Philly Live's Aunyea Lachelle talks to Xfinity Live!'s Chief Operations Officer, Tony Monaco.

Inside the reopening of Xfinity Live!

South Philadelphia dining and entertainment complex Xfinity Live! is reopening this month in its second relaunch since the Covid-19 pandemic hit.