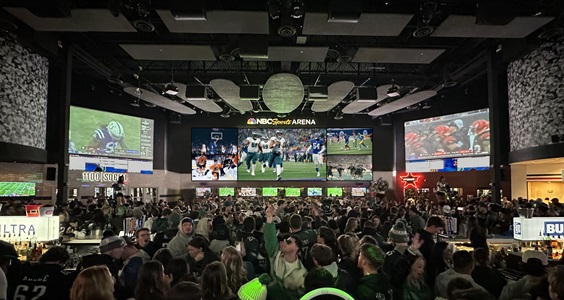 Xfinity Live! Installing Even Bigger Big Screen
Xfinity Live! sports bar is a popular destination for fans of all Philly sports. And soon, there won't be a bad seat in the house.
That's because the sports bar is replacing its 28-foot big screen with a new screen nearly double the size. Crews are currently installing a 58-foot by 14-foot screen at Xfinity Live!
Construction is expected to be completed in time for March Madness.
The sports bar will remain open during construction, though the bar directly under the new screen is closed temporarily.
Read full article here.
By: Hayden Mitman