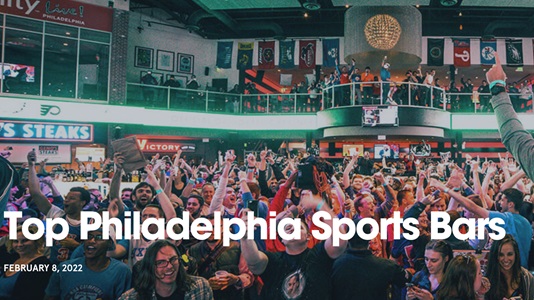 Top Philadelphia Sports Bars
No matter what sport you're watching, you can bet Philadelphia has fans of the game and a bar full of people watching it.
Immerse yourself in Philadelphia's famed sports culture by cheering for your favorite team alongside passionate locals at one of these top sports bars in neighborhoods throughout the city.
Xfinity Live!
If you want to be right near the action, Xfinity Live!, the ultimate entertainment center, is located in the heart of the Philadelphia Sports Complex. The huge 24-foot-wide TV screen in the outdoor area and the 32-foot HD TV inside NBC Sports Arena puts you right in the middle of the game. You can also opt to dine at one of the many restaurants on site including 1100 Social, PBR Philly, Victory Beer Hall, or the Broad Street Bullies Pub.
Read full article here.
By: Discover PHL