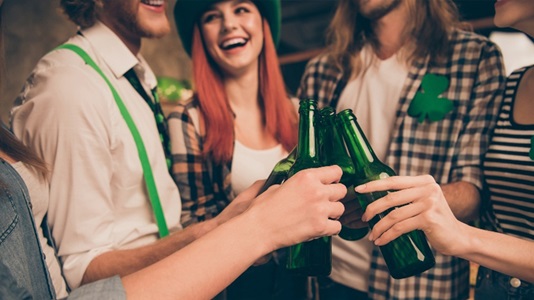 Philadelphia St. Patrick's Day Parties, Bar Crawls, and Events
My fellow Philadelphians, St. Paddy's Day will be here sooner than you think, since our fine and respectable city has once again seen fit to make this single-day holiday a multi-weekend affair. What can I say, we love saints, we love parties and we rarely say no to a parade. It's a great time to be Irish. Though by Irish I don't mean the people of Ireland, but the people of America who are, they're pretty sure, descended from the people of Ireland, allegedly, at least on one side of their family, and what's with all the questions? (No, I'm not doing 23andMe.) So let's broaden the scope and say we're all Irish. For a limited time. Welcome aboard. Hope you've got sunblock.
Shamrocks & Shenanigans, live music, silent disco, karaoke, bull riding, green beer, prizes, etc., March 17th, free until you buy something, Xfinity Live, 1100 Pattison Avenue.
Read full article here.
By: Patrick Rapa