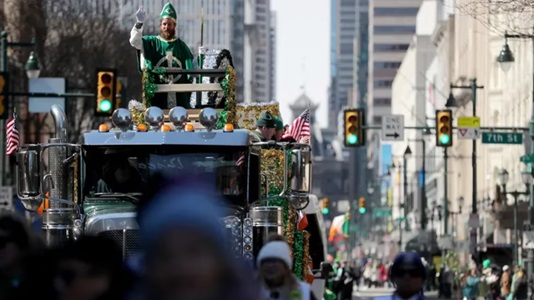 14 essential St. Patrick's Day events in Philadelphia
St. Patrick's Day arrives on Friday, March 17 and brings a wide range of ways to celebrate, and it's not just drinking green beer on messy bar crawls — you can learn how to make Irish-themed cocktails, attend one of the popular parades happening in the days leading up to the holiday, and more. (And don't forget to grab some Irish Potatoes while you still can.)
Whether you're looking for a raucous celebration or simply want to quietly observe the holiday with your family, here's how to celebrate St. Patrick's Day in the Philadelphia region.
Shamrocks & Shenanigans
Head to Xfinity Live for a night of games, food, and drink specials. Sip green beer while you enjoy a silent disco party, karaoke, and more. Admission is free.
Read full article here.
By: Michelle Myers