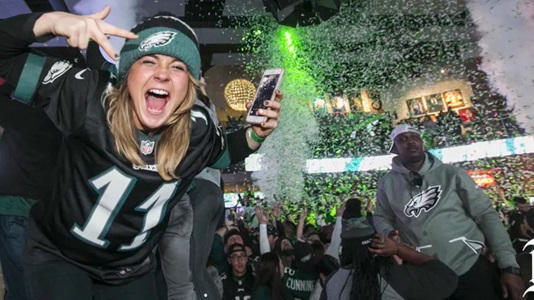 Where to watch the Eagles playoff run in Philly: 10 sports bars
The Phils went to the World Series and the Union went to the MLS Cup Final. Now, Philadelphians are about to watch the No. 1 seeded Eagles try to go all the way to the Super Bowl. There's nothing better than to experience it live with fans across the city as it happens.
The Inquirer published a list of Philadelphia sports bars to check out during the 2022 World Series, so we compiled a new set of places to check out for the NFL playoffs — plus the big venues to watch the Birds with hundreds of others.
Large sports bars and venues in Philadelphia
Xfinity Live!: One of the biggest bars and screens for watching sports in the city. There's always a party at Xfinity Live!, right outside the entrances to the South Philadelphia Sports Complex.
Read full article here.
By: Henry Savage