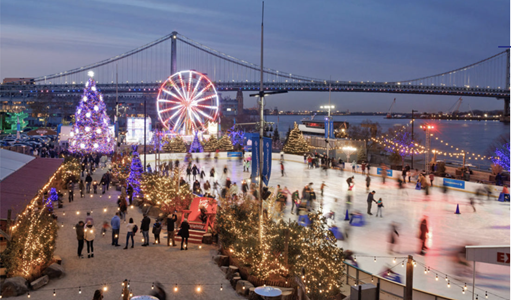 30+ Great Things to Do in Greater Philadelphia in Winter 2022
Winter's crisp air and occasional snowfalls make the perfect backdrop for numerous events, exhibitions and festivals in Greater Philadelphia. The big news: Winter brings the world premiere of Harry Potter: The Exhibition, immersing guests in the artistry and craftsmanship behind the props, costumes and environments from the blockbuster films of the Harry Potter series at the iconic Franklin Institute.

Elsewhere, residents and visitors enjoy brilliant displays and demos at popular annual events likethe Philadelphia Auto Show, the Philly Home Show, Winter Wonder at Longwood Gardens and more.

Some of the city's best restaurants and chefs show off their seasonal, fixed-price menus and offer diners top-notch culinary experiences during Center City District Restaurant Week in January and East Passyunk Restaurant Week in February and March.

Of course, February is Black History Month, and museums and attractions across the city celebrate Black heritage, history and culture with compelling exhibitions, discussions and more events. It's also a great time to shop the awesome Black-owned businesses that are so vital to our city and region.

Also up this season: several long weekends perfect for an easy getaway (Martin Luther King, Jr., Valentine's Day and Presidents Day) and cultural celebrations during Lunar New Year.
Winterfest Live! at Xfinity Live!
Sunday, February 27th 2:00pm
Wander through the sprawling XFINITY Live! entertainment complex while sampling beer at Winterfest Live! With over 100 beers from 75-plus breweries to choose from, you'll have endless options of hard ciders, stouts and porters to sip from your complimentary stein.
Read full article here.
By: Visit Philly